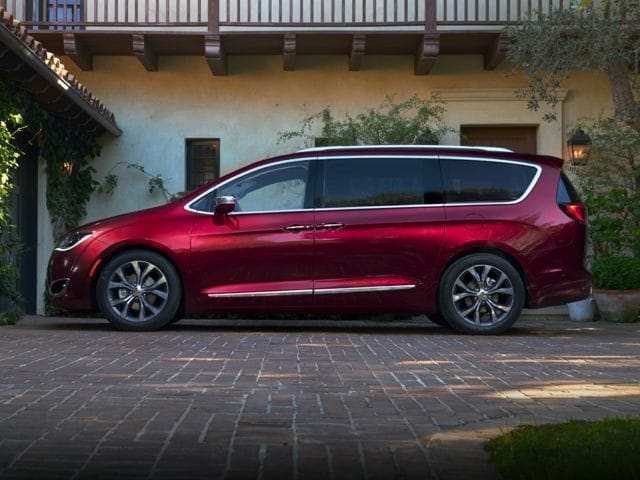 The minivan is probably one of the most iconic body styles out there. The bulky bodies; the Cheerio dust in the carpet; the back seats full of screaming/singing/bellowing children. But Chrysler has always been the one to play the minivan game a little differently.
And their newest minivan is changing that game completely.
Because the 2017 Chrysler Pacifica family minivan is the everyday hauler that fits more than just families. Plenty of Atlanta drivers who are looking for a large, versatile, and affordable vehicle end up choosing a minivan over a full-size SUV, and sometimes even over a pickup truck.
Check out these six reasons why the Chrysler Pacifica should be the number one choice on your shopping list for Atlanta minivans: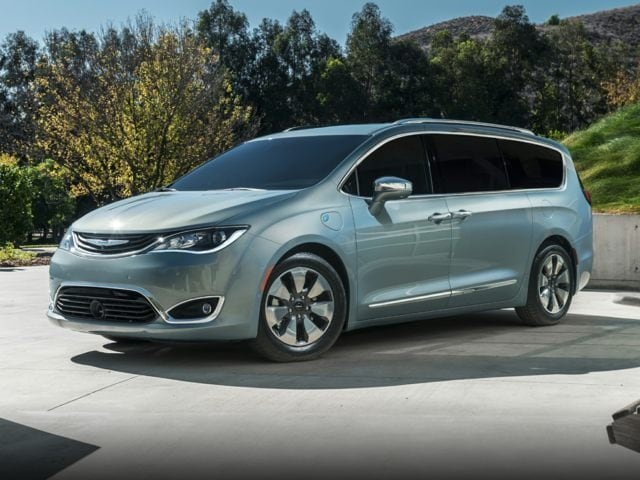 First-Ever Minivan Hybrid Technology
This is the start of the green revolution. The 2017 Pacifica will offer the industry's first-ever hybrid minivan model. It will be available in two trim levels and will be able to run up to 33 miles on pure electric power alone. With gas and electric power combined, the Pacifica Hybrid can boast 84 MPGe.
Foot-Powered Sliding Side Doors
You've probably seen the hands-free tailgates, but Chrysler is taking it a step farther. Or, we should say, a kick farther. The new 2017 Pacifica offers available hands-free power sliding side doors.
Space for Up to Five Car Seats
If you are buying a 2017 Pacifica because you have a boatload of little ones (or are managing some sort of toddler-transportation carpool service) this minivan can be equipped with up to FIVE LATCH anchors. It's the safest Chrysler minivan ever.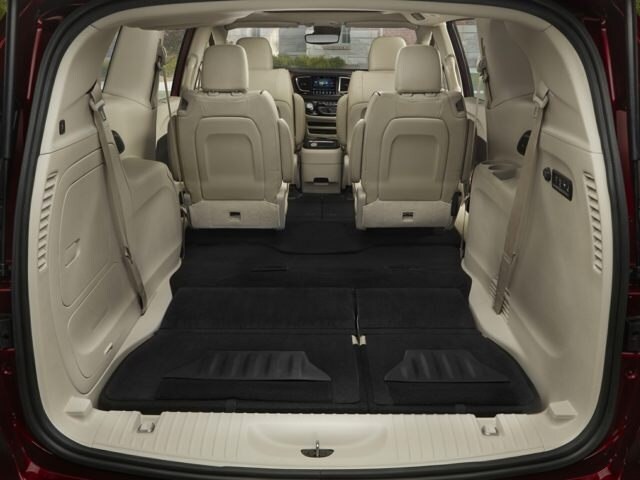 Chrysler's Legendary Stow-n-Go Seating
With back seats that fold effortlessly down in the floor--and a second row that can both slide and tilt, the new Pacifica is the most flexible and versatile minivan in Atlanta, a true testament to Chrysler innovation.
All-New Stow-n-Vac System
It sounds too good to be true--but it's not. The new Pacifica offers a first-ever in-vehicle vacuum system by RIDGID, an industry leader in mechanical technology. Perfect for those little messes that life loves to throw your way.
Smarter Uconnect Tech Options
Along with Chrysler's normal Uconnect infotainment and media touchscreen system options, the 2017 Pacifica can be equipped with the Uconnect Theatre: two touchscreen displays in the back, games and apps pre-loaded, and a DVD/Blu-Ray player up front that you control.