Jeep's latest model release is the
2020 Jeep Gladiator truck
! The Gladiator combines the best of the Jeep Wrangler and a pickup truck which means it is stronger and more durable than you can imagine. Rick Hendrick Duluth CDJR is excited to tell you the top 5 reasons you should buy a 2020 Gladiator! With so many incredible features, it's hard to choose.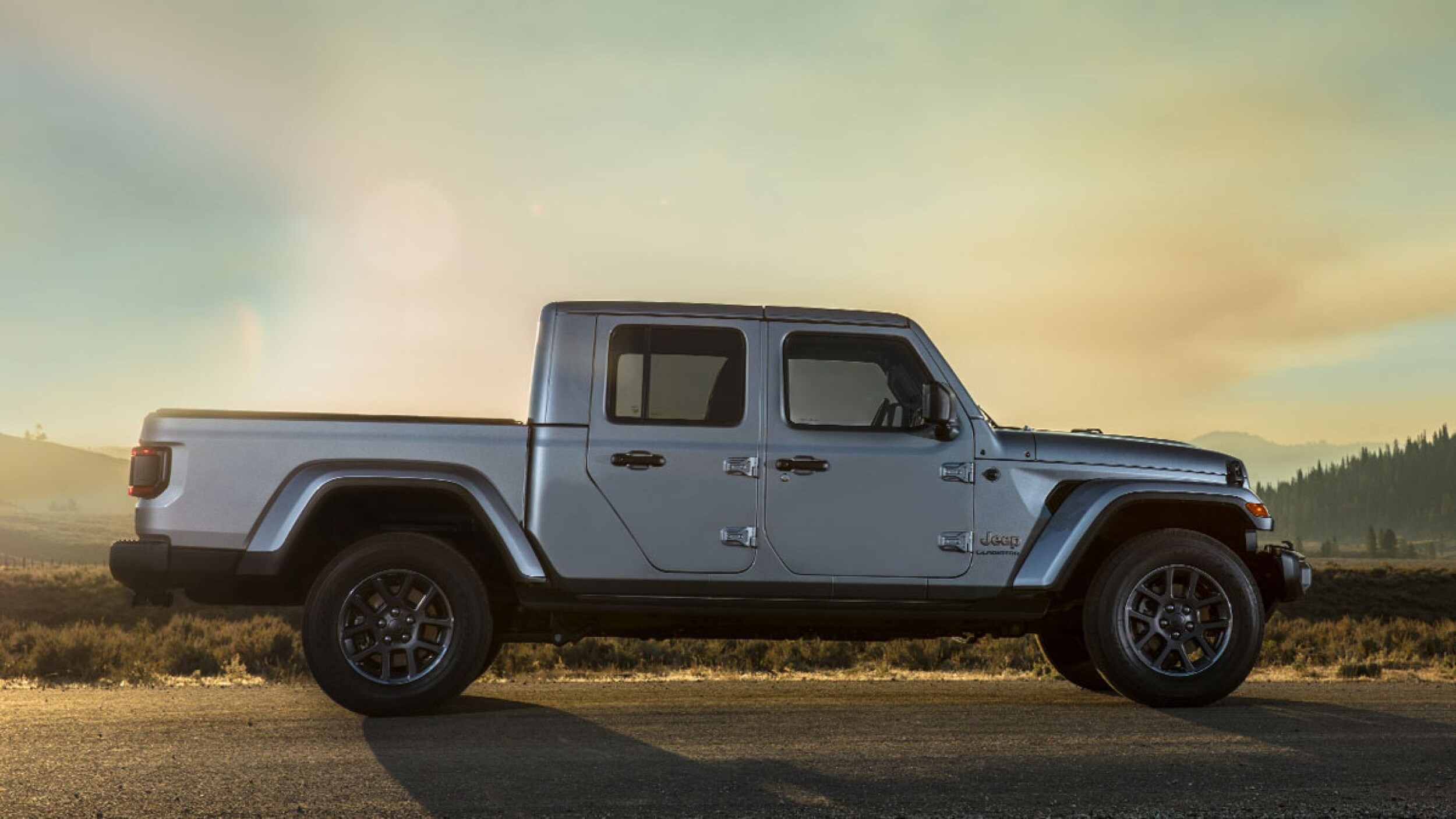 1. One-of-a-Kind Body Style.
The Gladiator is designed for someone who craves outdoor adventures! It's a Jeep Wrangler at the front but a pickup in the back. You can choose to have soft or hard tops, removable doors, and a folding windshield. Jeep has always been known for its off-road capabilities making it perfect for a fisherman, camper or hiker. Now, you'll have even more room for your outdoor gear with a 5-foot steel bed and an aluminum tailgate. It even includes electrical outlets.
2. Stronger Than Ever
The Gladiator will bring a lot of power to your next adventure! You'll also be able to choose between a six-speed automatic or manual transmission. Whatever works best for you is what's best for us. Being the most off-road capable mid-size truck in existence, you can be sure the Gladiator brings forth the power. The Gladiator will be powered by a 3.6-liter Pentastar V6 engine, 285 horsepower and 260 pound-feet of torque.
3. Incredible Towing Capabilities
The Gladiator has the best towing in its class, which is more than most other trucks on the market. You can already imagine yourself towing your boat or trailer, with a maximum of 7,650 pounds. Also, choose the wheeled bedspread that offers great versatility; perfect for mountain bikes or surfboards with the tailgate and the rest of the barrel closed.
4. Four Unique Trims
Four Gladiator models are available in the following finishing levels: The Sport and Sport S feature removable doors, advanced technology, and many off-road features to give you a better ride.The Overland includes several off-road features as well as safety collision warning technology and active braking alerts to keep you accident-free on the road. The Rubicon includes several off-road features, such as lockable wide axles, FOX shock absorbers, and even the all-new TrailCam camera designed for off-road travel.
5. An Amazing Interior
The interior looks a lot like the Wrangler Unlimited. We understand that adventuring is part of the deal for a Jeep owner, so easy-cleaning is a must. Check out our leather seats! You can also expect a standard screen to be 5-inches with an optional 8.4-inch screen available. Also, listening to your favorite playlist is easy thanks to Apple CarPlay or Android Auto. It also features an exclusive removable Bluetooth wireless speaker that you can store in the back. It will remain charged so that you can use it anytime and anywhere. It's just as resistant and durable as the Gladiator!
All in all, Rick Hendrick CDJR Duluth loves the
2020 Gladiator
features, and we know you will too. Our sales team is prepared to help you find the perfect Gladiator trim for your needs.
Visit our dealership
today for more information.