Get to Know the Team at Duluth's Trusted Chrysler Dodge Jeep Ram Dealership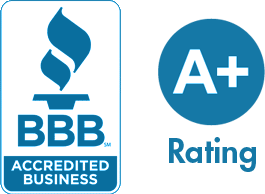 Though our local Chrysler, Dodge, Jeep, and Ram dealership was recently established in the spring of 2016, the Hendrick team isn't new around here. Drivers across Duluth, Atlanta, Johns Creek, Norcross, or Alpharetta know the Rick Hendrick name as a trusted American auto dealer who's been a major player for decades. And while our showroom on Pleasant Hill Road in Duluth still has that new-building smell, you'll find that our team is experienced, professional, and always ready to lend a hand.
We're proud to serve a wide range of automotive needs, from new car sales to used car loans, to custom trucks and Jeep SUVs, for those shoppers who want to stand out a little more on the road, or who want to customize their vehicle's unique performance. Whether you need a classy sedan for daily driving, a pickup truck for long days of hard work, or a capable sport utility vehicle for a little bit of everything, Rick Hendrick Chrysler Dodge Jeep Ram Duluth can make it happen.
And, with flexible financing options for a lease or loan, you won't be scared off by fine print when you shop with us. Our pre-approval process means you'll know exactly what you'll be able to afford before you even walk through the door.
Want more? You'll find expert auto service and maintenance, upfitting services, genuine Mopar parts and accessories, custom ordering, and professional advice, all under one roof. We're giving you more bang for your buck, and close to home, too.
Hendrick Chrysler Dodge Jeep Ram Duluth in the Community
We believe that being a full-service dealership in Georgia has to do with more than just cars, car parts, and loans--it goes way beyond that.

And that's why our team is committed to not just being in the greater Atlanta community, but to being an active and important part of that community. You'll find us volunteering at animal shelters or food pantries, supporting local charities with fundraising events, sponsoring events or teams, and--of course--making friends wherever we go.

To learn more about our team, explore the website, or visit us in person at our Duluth, GA store!




About Hendrick Automotive Group

Encompassing 97 dealerships from the Carolinas to California, Hendrick Automotive Group is one of the largest privately held automotive retail organization in the United States. Headquartered in Charlotte, North Carolina, the company employs more than 10,000 people in its dealerships, collision centers and accessories distributor installers in 14 states. For more information, please visit www.HendrickAuto.com, or to find any of our locations nearest you, click locations.hendrickauto.com/search.html.  Explore career opportunities at www.HendrickCareers.com.