Why the Jeep Wrangler is Perfect for Your Next Outdoor Adventure
The new Jeep Wrangler is one of the most dynamic and utilitarian Jeep models on the market here at Hendrick Chrysler Dodge Jeep Ram Duluth near Atlanta. Our dealership has a wide selection of new 2020 Jeep Wranglers in our inventory for you to browse through to find the perfect Jeep for your next outdoor adventure. At Hendrick Chrysler Dodge Jeep Ram Duluth, we pride ourselves on our vast selection while offering incredible customer service to our customers who we proudly serve. We have proudly served the communities of Duluth and the surrounding areas for all of your Jeep needs in Georgia. There are many reasons why the Jeep Wrangler is one of the best and most popular models of the Jeep brand. From its durability to its haul power you can be sure your Wrangler is up for any adventure. Also, the new Jeep Wranglers have more options than ever before with technology, power, and customization ability. Here you'll find some of the top reasons why the Jeep Wrangler should be your go-to for your next adventure no matter where that might be. 

The Performance You Need
Performance is a key factor when it comes to what you need when you're hauling 4-wheels to the trails or when you are trail riding in your Wrangler. Performance is one of the most important factors that will help you tackle those trails or mountain landscapes to your next destination. With its 3.6-liter engine and a towing capacity of up to 3,500 pounds you are easily able to haul a trailer or boat anywhere you need. This performance allows you to get your family or friends and your gear to your destination with ease, and give you the ability to focus on spending quality time with friends and family. The new Jeep Wrangler also comes with a few features that allow you to tread water-filled trails or even go through streams with ease. These features include moisture-resistant body openings to protect your Jeep Wrangler and high air intake. Features that allow you to go through rough rocky terrain with the Rubicon trim are equipped with an incredible 4×4 system that allows for different terrain navigation whether it is through a river, climbing rocks, or driving up through the mountains. The performance and quality of the new Jeep Wrangler allow you the ultimate freedom of any landscape you might encounter along your next adventure. 
Options Are Endless
When it comes to the Jeep Wrangler, you'll quickly realize it is one of the most dynamic models for choosing and selecting trims, features, and technology. The new Jeep Wrangler models have more unique features and trim options than ever before. Also, new optional packages in the new 2020 Jeep Wranglers include the Wrangler Freedom Edition, Wrangler Willy's Edition, and the Wrangler Black and Tan Edition. Each trim is creative and unique in its own way and style from commending our honorable troops with the Wrangler Freedom Edition to the bold contrasts in the Wrangler Black and Tan Edition. Jeep Wranglers have always been known for their unique rugged style but in modern color palettes and features throughout.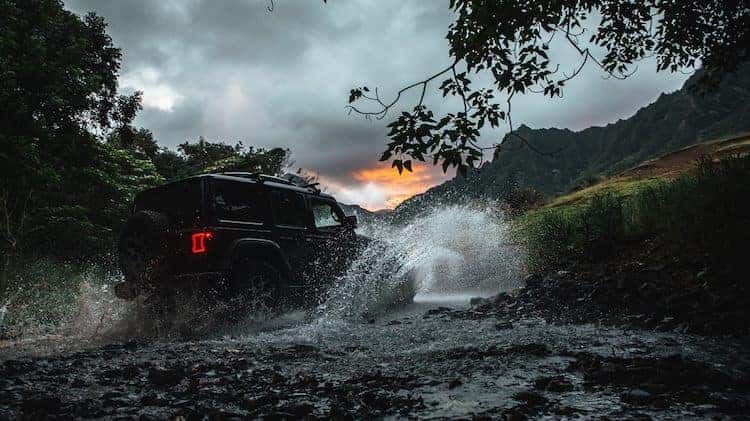 New Jeep Wrangler models for Sale in Duluth, GA
If the rugged adventurer in you is calling for the perfect Jeep model look no further than the new 2020 Jeep Wrangler. Their unique but timeless body style and interior upgrades are what make Wranglers one of the most popular off-roading vehicles. Through their performance and durability, you can be sure the quality matches up to anything you throw at it. Here at Hendrick Chrysler Dodge Jeep Ram Duluth, we have an expansive selection of Wranglers to choose from, and our professional and knowledgeable sales representatives would be happy to help put you in a new 2020 Jeep Wrangler. Stop by and see for yourself the quality and style of the new Jeep Wrangler with a test drive today! Let us help you get you to your next adventure faster!